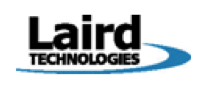 Cybershield has teamed with Laird Technologies as an Authorized Form-In-Place Gasket/Conductive Gasket Dispenser.
Cybershield has the ability to robotically dispense Form-In-Place Gaskets/Conductive Gaskets onto flat surfaces, into grooves and top of walls with landing area as narrow as 0.025″ (0.625 mm) as well as up and down ramps up to 30° slope. Conductive form-in-place gaskets offer:
Low unit cost and initial set-up and programming cost
Exceptional placement accuracy, as tight as +/-0.001″ (0.025 mm)
Tightly controlled bead profile tolerance, from +/-0.003″ (0.075 mm)
Form-in-Place conductive gaskets offer EMI RFI shielding, grounding and environmental seal onto a wide range of substrates. Gaskets can be dispensed onto:
Conductive painted or plated plastic part
Wide range of metals including nickel plated steel or aluminum, anodized aluminum, copper, brass, bronze and nickel alloys
Download form-in-place conductive gasket design guidelines.
Contact Cybershield for Laird gasket material specifications.
Form-in-place gasket/Conductive gaskets provide EMI shielding RFI shielding, including:
Protect electronics inside device from external interference
Prevent interference within the electronic device from one compartment to another by providing EMI shielding RFI shielding of each compartment from interference from another compartment
Control radiated emissions
Cybershield augments its form-in-place gasketing capabilities with finishing of aluminum, including chemical conversion coating aluminum (also called chem film or alodine) per MIL-C-5541 and electroless nickel plating aluminum, per MIL-C-26074, AMS-C-26074, AMS 2404 and ASTM B733. For more information about Cybershield finishing capabilities go to Aluminum Plating and Chemical Conversion Coating. Cybershield can provide turnkey services, including sourcing the fabrication of the aluminum components, finishing with chem film on aluminum and/or electroless nickel on aluminum and dispensing the form-in-place gasket/conductive gasket. We will ensure we deliver a part meeting your requirements, on-time and at competitive cost.
Typical form-in-place gasket/conductive gasket EMI shielding RFI shielding applications include wireless handsets, PDA's, PC cards, telecom base stations, satellite radios, military equipment, medical devices, navigation systems and test equipment.


Form-In-Place Conductive Gasket Material Properties
Source – Laird Technologies

All dimensions shown in inches (millimeters) unless otherwise specified.
Product Highlights
Small consistent bead can be applied to thin walls, into grooves, and onto flat surfaces saving labor and eliminating material waste.

Soft compressible materials.

Effective alternative to traditional application of gaskets.

Automated process capable of irregular shapes and tight tolerances.

Dispense on metal or plastic
SHIELDING EFFECTIVENESS
Transfer Impedance (500 MHz)
90 to 120 dB
Hi-field (200 KHz) Mil 285
50 to 70 dB
Plane Wave (2 GHz) Mil 285
70 to 100 dB
Volume Resistivity
0.002 to 0.008 ohm-cm
Available Size Range
Height: 0.015" to 0.090" (0.38 to 2.3 mm)
Width: 0.018" to 0.125" (0.38 to 3.1 mm)
Deflection Operating Range
20-40% Deflection
Compression Force
(based on shape selection)
1.2-1.9 Lbs./linear in. (2.1-3.3 N/cm)
@ 0.024" (0.60 mm) height @ 20% deflection
Compression Set
<20% @ 50% Deflection
Joint Unevenness Accommodation
0.002 to 0.006 (0.05 to 0.15)
Compound/Material Availability
Elastomer Silicone fillers: Silver plated aluminum, silver plated copper and silver plated nickel
Temperature Range
-58 to 257°F (-50 to 125°C)
Available Profiles
"D" Shape Bead
Mounting Methods
Directly applied to mounting surface
The dispensed conductive gasket material options offered by Cybershield:
Soft and highly compressible with low Shore A hardness and compression set characteristics.
Provide excellent EMI RFI shielding where a limited compression force is available or where mating areas have a very low rigidity, such as thin wall plastic injection molding.
Form-in-place dispensed conductive gasket enables tighter package design.
For small and narrow flanges, gaskets can be applied as narrow as 0.018″ (0.46 mm) on minimum landing area of 0.025″ (0.6 mm). This allows for more critical packaging space for PCB traces and board component placement for a smaller overall package design.
Conductive gaskets can be dispensed onto aluminum, steel or magnesium, plated plastic, and conductive painted plastic.
Conductive gasket equipment has high volume capabilities and excellent process control.
Cybershield has extensive dispensing capacity that can produce a conductive gasket with heights of 0.015″-0.090" (0.38 mm-2.3 mm) on part size up to 2 feet x 2 feet x 6 inches (0.6 m x 0.6 m x 0.15 m).
Cybershield can support customer applications from initial concept, to prototyping & testing and volume production. We can streamline your supply chain by offering Turnkey Services, including:
Injection Molding
Mechanical Assembly Services, including insert installation, part marking, decorative painting, gasket installation, mechanical assembly and more
Our applications specialists are ready to support your next EMI RFI shielding requirement project from conception through production. Contact Cybershield for Technical Specifications, EMI & RFI shielding effectiveness data, Process Capability, and Application Assistance.