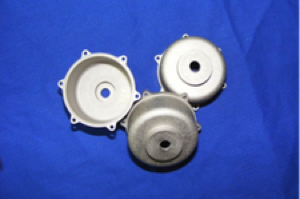 Metal coating on plastics can provide outstanding barrier layers to protect the plastic part from harsh operating conditions, including:
Chemicals
Vapors or fumes
Abrasion
High temperatures
Also, if required, the plastic part can be isolated from the end use environment so that fumes or vapors emitted by uncoated plastic cannot impact the environment around the plastic parts, such as in semiconductor or other clean room production environments or in mission critical aerospace applications where pristine conditions are paramount.
Cybershield electroless and electroplating capabilities offer design engineers with low cost, light weight and durable plated plastic components. Cybershield has extensive experience with plating plastic and can provide designers with recommendations, engineering prototypes for evaluation and testing and volume production capabilities.
Learn more about Cybershield industry-leading Plating Plastic capabilities.
Download the Cybershield Brochure to obtain more information about metallized plastics and other manufacturing services offered by Cybershield.
Cybershield can support customer applications from initial concept, to prototyping, testing, and volume production. We can streamline your supply chain by offering Turnkey Services, including:
Injection Molding
Mechanical Assembly Services, including insert installation, part marking, decorative painting, gasket installation, mechanical assembly and more.
Contact Cybershield to review your requirements or to discuss design options. We will promptly respond to your phone or email inquiry and provide technical assistance to help you develop a cost effective product design.