Form-In-Place gasket is a conductive elastomer comprised of silicone with filler of silver plated copper, nickel, aluminum or graphite particles to provide EMI shielding, grounding and environmental seal gaskets onto metal or plastic substrates. The EMI gaskets can be dispensed onto any conductive painted, plated, or metallic surface. The conductive gasket typically makes electrical contact between the conductive surface of the enclosure and the ground-plane on the PCB, thereby containing the EMI within the shielded area, or at the interface between the mating surfaces of enclosures to shield internal emissions and external interference.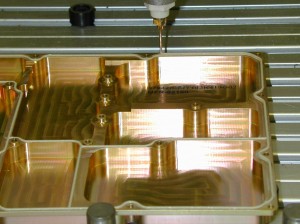 The Form-In-Place conductive gasket is custom designed to meet the requirements for the space, path and compression force. The gasket is dispensed using computer controlled robot that precisely locates the gasket onto specified locations of the part. The gasket can be one continuous path around the perimeter of the part to provide EMI shielding and/or environmental seal. The conductive gasket can also be dispensed in intricate paths around numerous compartments to prevent cross talk between electronic components within the system. The gasket path can be easily changed by re-programming the robot in order to accommodate changes in requirements or design. The process is suitable for lot sizes of 1 unit to millions of units per year. Gaskets are single component material, dispensed at room temperature.
Form-In-Place Technical Specifications:
Operating temperature range of -58 to 257°F (-50 to 125°C)
Low compression force, typical 1.5 Lbs/linear in. (0.27 Kg/cm)
Size range: Height: 0.015" to 0.090" (0.38 mm to 2.3 mm), Width: 0.018" to 0.125" (0.46 mm to 3.1 mm)
UL-94 V-0 flammability
Working compression range from 10% to 50% of the gasket height, with a recommended design compression of 30% against a mechanical compression stop
Typical volume resistivity of 0.002" ohms-cm
EMI shielding effectiveness >100 dB from 100 MHz to 10 GHz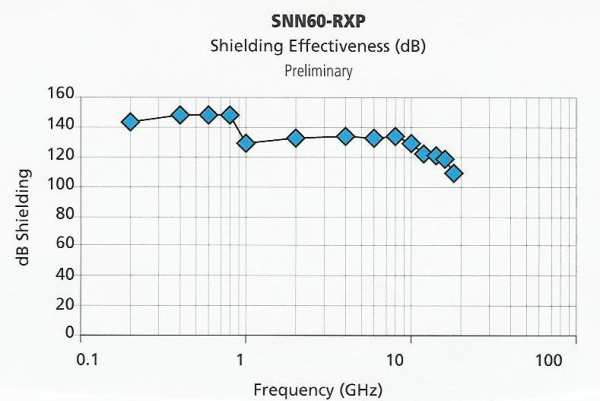 Successful Form-In-Place conductive gasket applications include wide range of electronic equipment, including mobile devices, medical electronic equipment, military equipment, avionics, telecommunications base stations, industrial equipment, just to name a few.
Contact Cybershield for more information or technical data